Front Page
Gallery
Digital
Movies
---
Links
Personal TV
Personal Radio
TV Companies
Radio Companies
Home Pages
Other
Link Me

---
Guestbook
---
Main Index
---
Links to homepages
James' Internet Presence

A great homepage by James Montgomery. Jokes, Nuns, Butch Ladies, and, I dunno, sweets! This site has actually been closed, so this is the only way to get to it now - the main page just links to the new site. But I thought the world would be lost without this valuable resourse!


---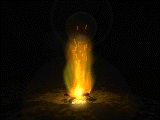 The Threshold Party Homepage

Another great site by James, chronicalling our D&D Adventure.


---

The Killinchy Book Depository

I'm keeping the link here in the vain hope that Matthew will actually update this page some time during his life.


---

The Haven of Happiness

Jokes and pictures and other personal stuff from Sean Dempsey, a guy I was at university with..


Currrently under construction. Come back soon.